 Prisons
Being a place filled with law-breakers, Prisons have a volatile atmosphere with high risk of security breaches. People are always trying to smuggle hazardous items.
It is often difficult for human screeners to detect the contraband items with precision because the prisoners or their associates have high skills for disguising restricted objects. Items such as phones, data transmission tech, weapons, grenades or even e-cigarettes or lighters can be detected with unparalleled swiftness with the use of AI technology.
With BaggageAI's super sensitive AI-based X-Ray detection, screeners get the additional aid to identify potential threats right at the prison gates.

BETTER DISCIPLINE
Accurate detection can help reduce contraband smuggling thus enforcing discipline stringently. Moreover, manual exhaustion is also a contributing factor that results in misclassifications.
HIGH ACCURACY
In our recent study, BaggageAI had an accuracy rate of 98%. Combined with trained baggage screeners, there is hardly any chance of a threat passing undetected.
With and Without BaggageAI
With
BaggageAI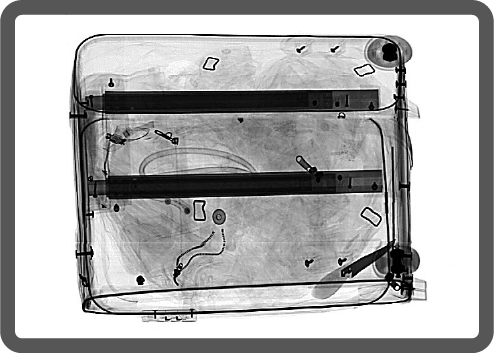 Without
BaggageAI
As opposed to most public places, a crowd is definitely not a problem with prisons. However, in this case, one item under scan is often more dangerous compared to several items coming from the general public in crowded areas. Manual screening along with some conventional baggage scanner for prison is used to detect the threats. Even though very thorough in nature, where the screeners check every nook and cranny of the items to flag any prohibited object, still these very fluently disguised items pass the human eye.
BaggageAI Results
Check-in: 2.67%
Suspicious 2.7%
Clear 97.3%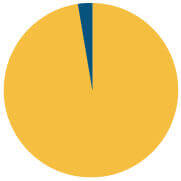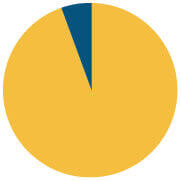 Arrival Baggage: 5.6%
Suspicious 5.6%
Clear 94.4%
*Threats detected from X-ray images of Baggage marked Clear at an International Airport.